Welcome to the Birb Roadmap
Our team of dedicated developers is working around the clock to make Birb a feature-rich DeFi Cryptocurrency.
The Birb Roadmap
We all have one goal in mind: to make Birb a trusted multi-use DeFi cryptocurrency for the masses.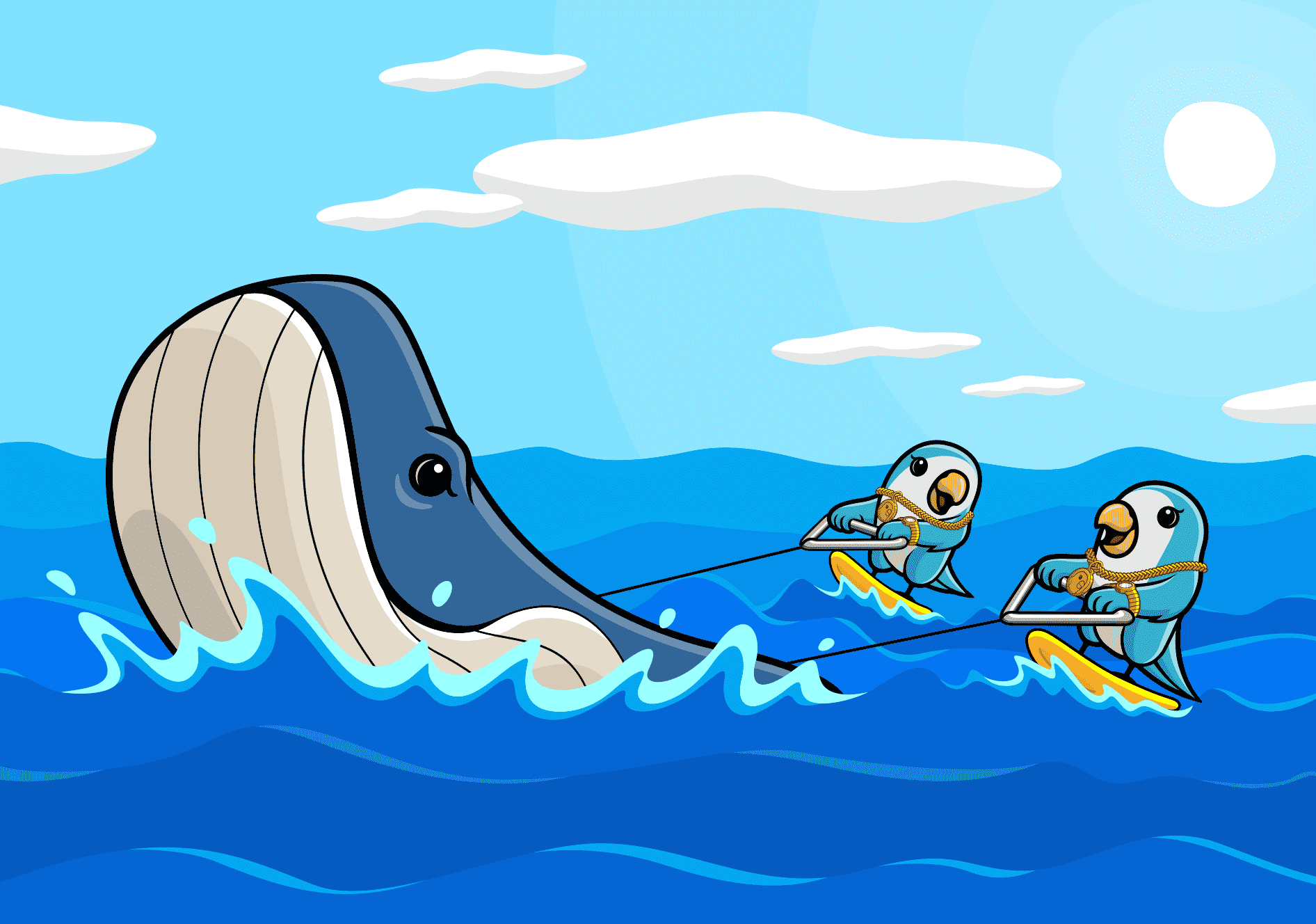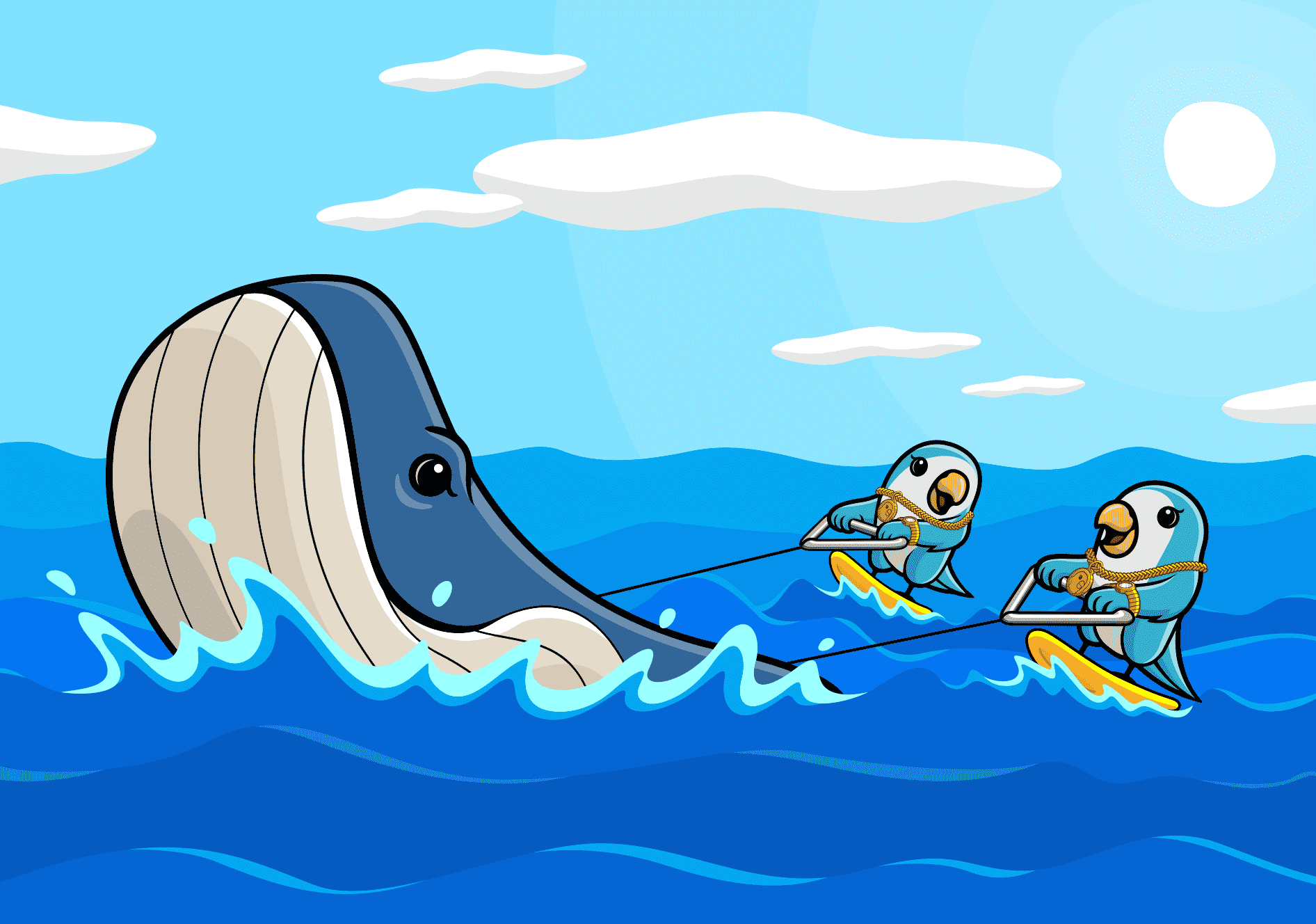 Completed
WhaleClub Top Holder Rewards
Introducing our exciting WhaleClub rewards portal, designed to reward you with minimal effort on your part! The platform will display statistics and highlight the current top 150 holders - all without requiring user interaction.
Your wallet address will be seamlessly detected even when staking in the latest BirbSwap pool. As a special treat, you'll receive airdrops directly to your wallet twice a month!
Experience the thrill of effortlessly earning BIRB tokens just for holding and securing a spot among the top 150 holders. So, sit back, relax, and watch your Birb tokens increase. Get ready to embark on this rewarding journey with us!
Visit WhaleClub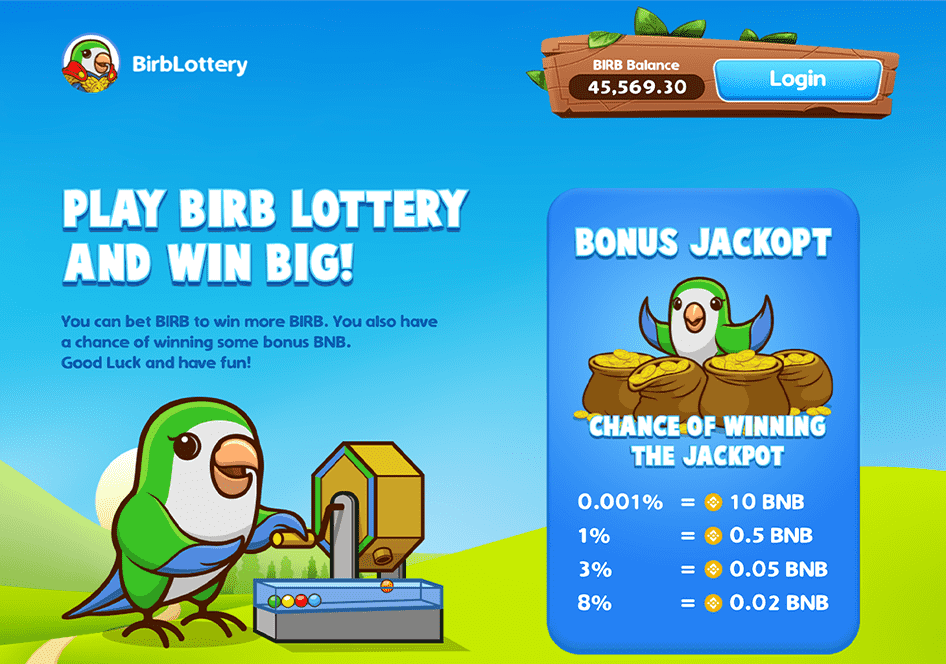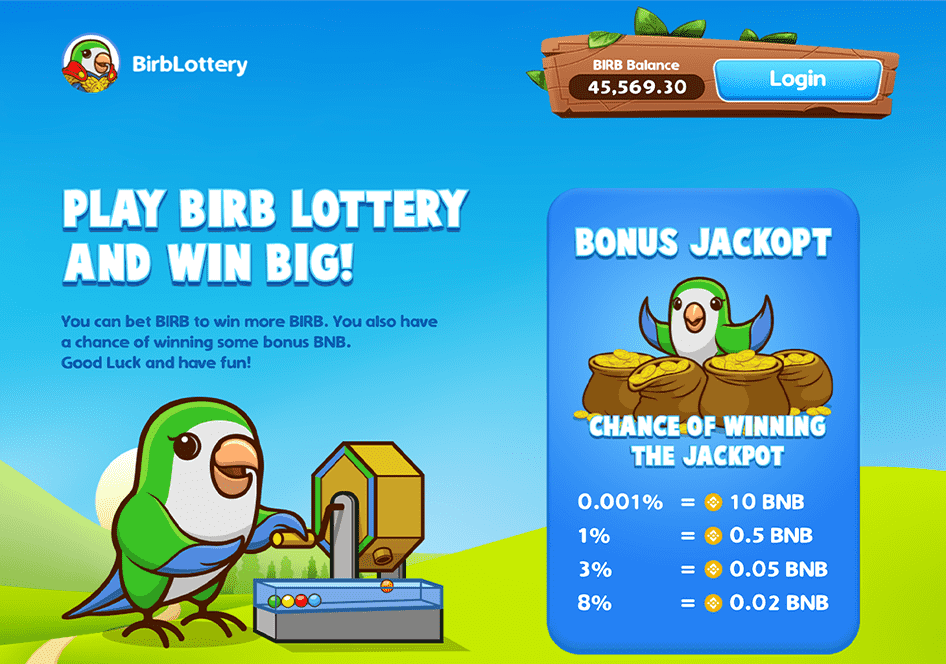 Completed
Win Big With Birb Lottery
Discover our thrilling 3-in-1 Birb Lottery games and seize the opportunity to win BIRB tokens. Each game offers the chance to hit massive jackpots, with one even featuring a BIRB token burn in every round.
Our lottery system is powered by an off-chain oracle and ensures absolute fairness and unpredictability. Dive into the exciting world of Birb Lottery games and immerse yourself in the fun.
Try Now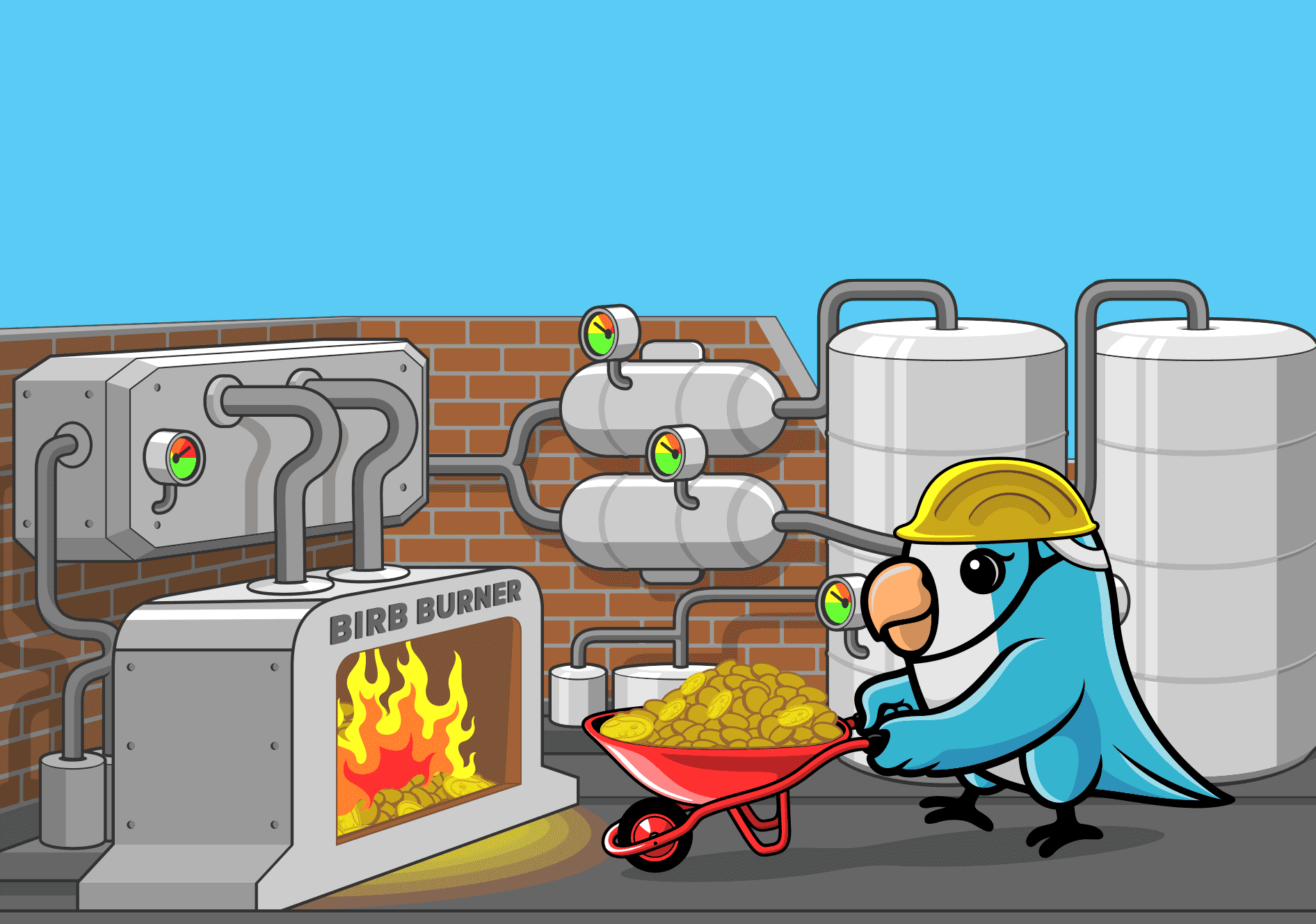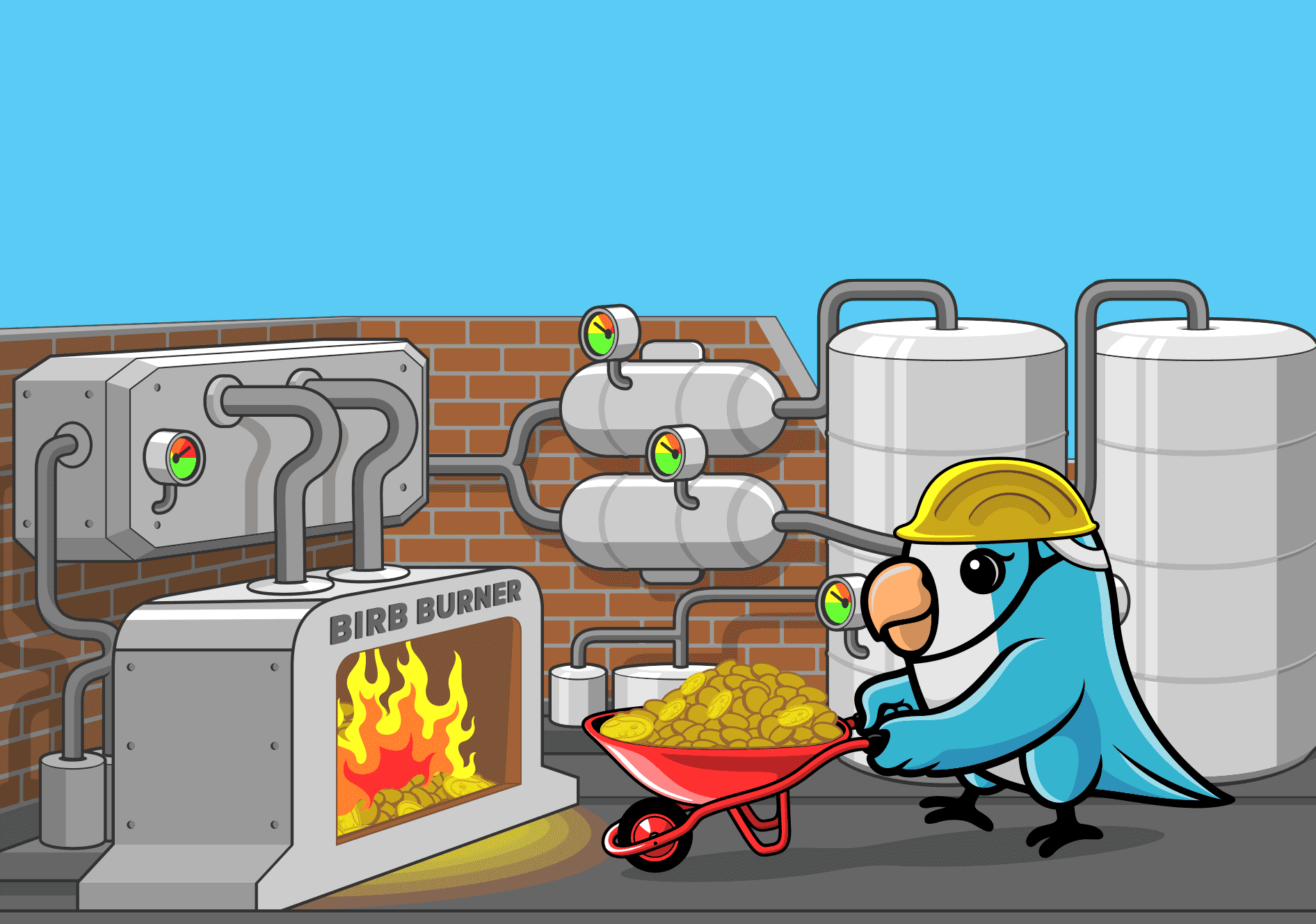 Continuous
Birb Token Burning
We are proud to announce that we will burn 5,000,000 or more Birb tokens. This is a significant step for our community and an important milestone in our journey toward building a strong and sustainable token.
Birb continues to burn tokens every week. One of our Birb Lottery games also burns BIRB with every round. Our contract also has the option to burn BIRB on every transaction if the community votes to enable this in the future.
There are many possibilities to continue burning BIRB tokens, which will reduce the total supply and increase the value of BIRB over time.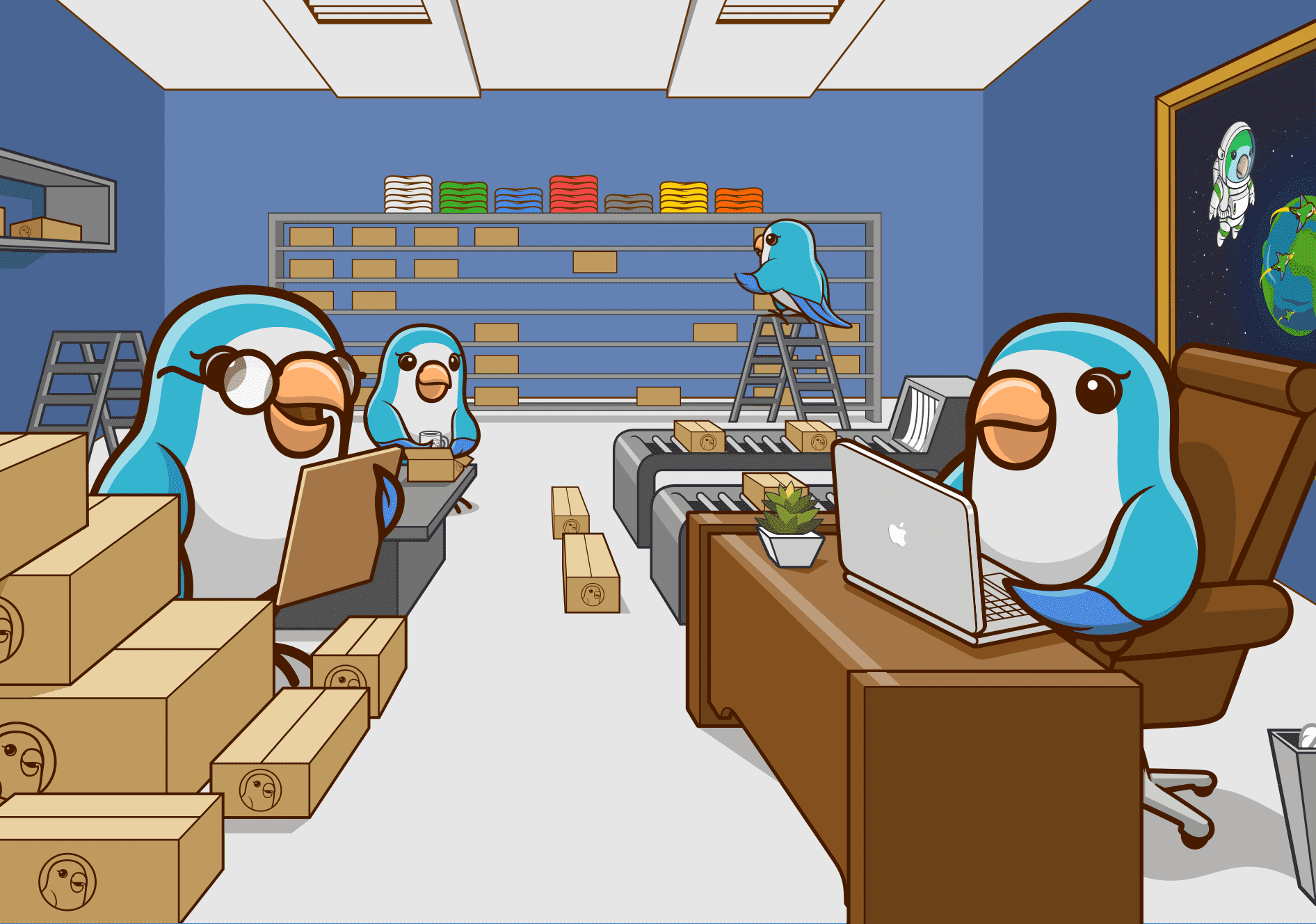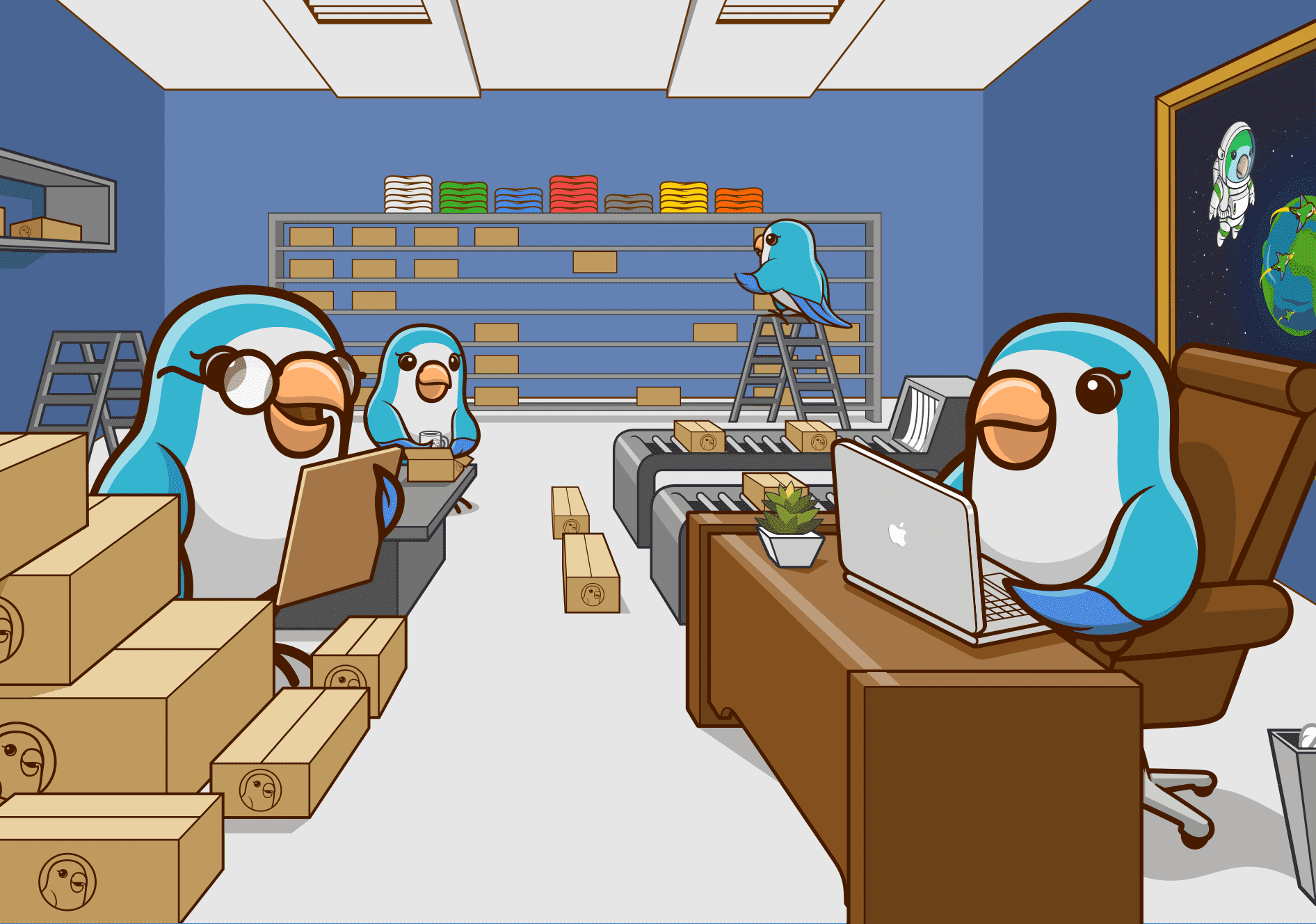 Completed
Accept $BIRB On Your Online Store
Birb boasts an impressive lineup of three fully-integrated plugins—WooCommerce, PrestaShop, and OpenCart—that cater to a wide range of e-commerce needs. As we continue to innovate, our diligent testing of the Magento plugin is well underway, with WHMCS fast approaching as our next exciting addition.
Our dedicated development team is tirelessly working to create an array of secure plugins and apps, ensuring seamless BIRB acceptance across major e-commerce platforms. Stay tuned as we expand our offerings and transform how you do business online.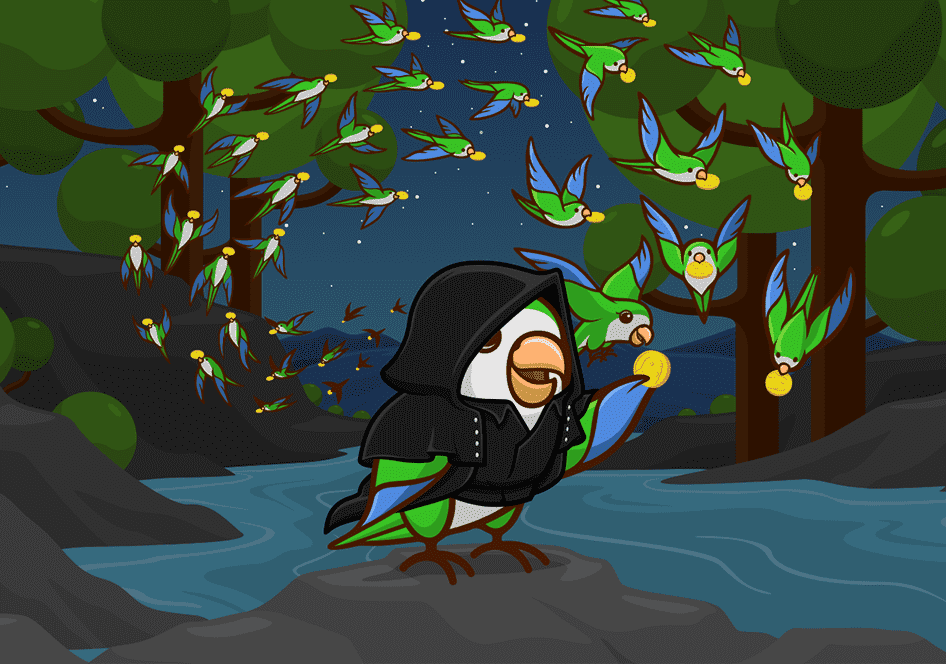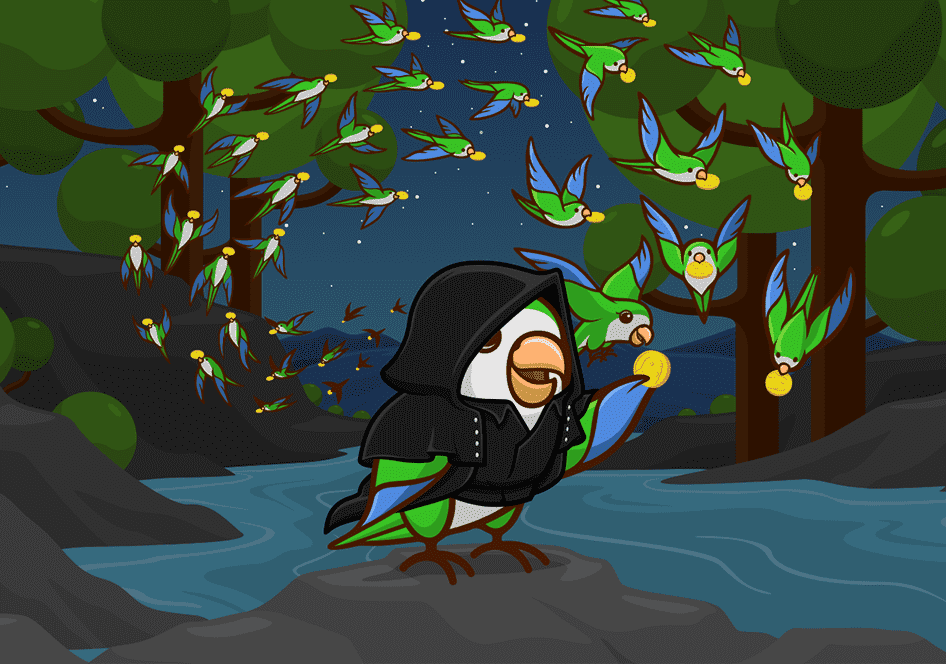 Completed
Flock Protocol Privacy Feature
Discover our state-of-the-art Flock Protocol, designed to safeguard your identity with each transaction. Experience the power of secure and private transactions using Flock Protocol.
Join the Flock Protocol Beta and help shape its future! As we continue to enhance our solution, we eagerly welcome suggestions from our dedicated community. Together, let's redefine privacy in the world of decentralized finance.
We are excited to share our plans to incorporate BNB as an option within the Flock Protocol, a strategic move designed to facilitate growth and expansion.
Use Flock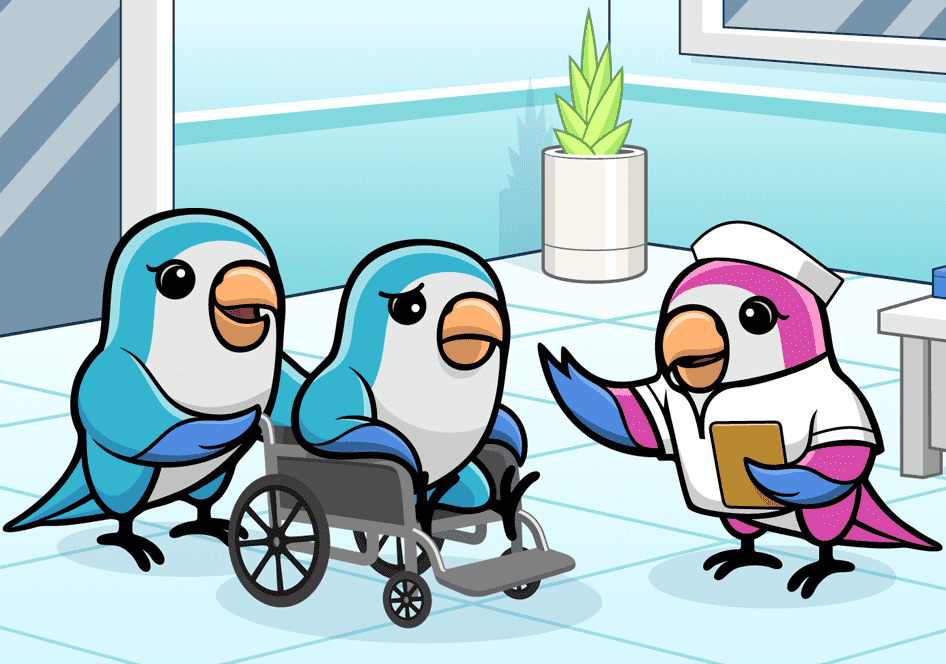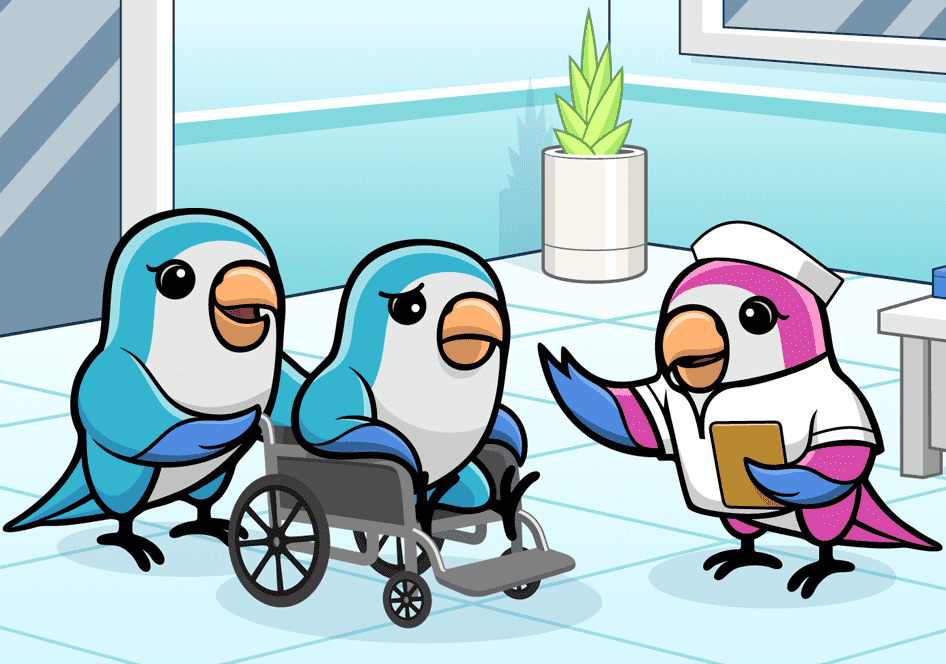 In Development
Helping Birbs In Need
Birb is completing a directory of charities and shelters that can accept BNB or BIRB as a donation. At Birb, we are passionate about making a difference in the lives of birds, animals, and people. As a community, we've come together with a shared goal of improving the world and spreading love and care wherever we can.
Birb was established out of a passion for birds and dedication to supporting their well-being and conservation. Our charity donations will support conservation initiatives, provide medical care for injured birds, and help protect their habitats. But our mission extends beyond just birds, and we also support efforts to improve the lives of all animals and those in need.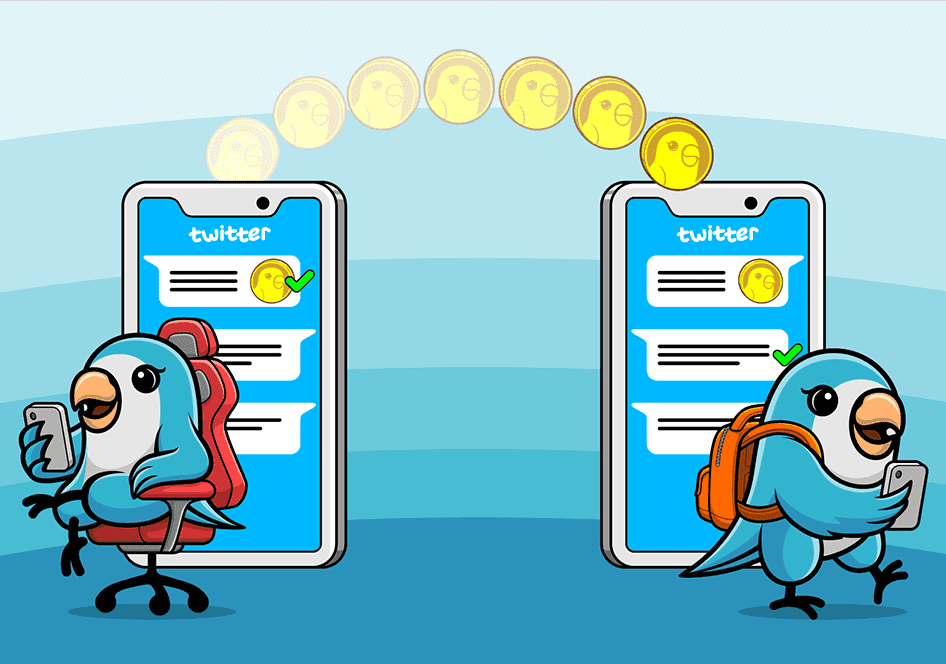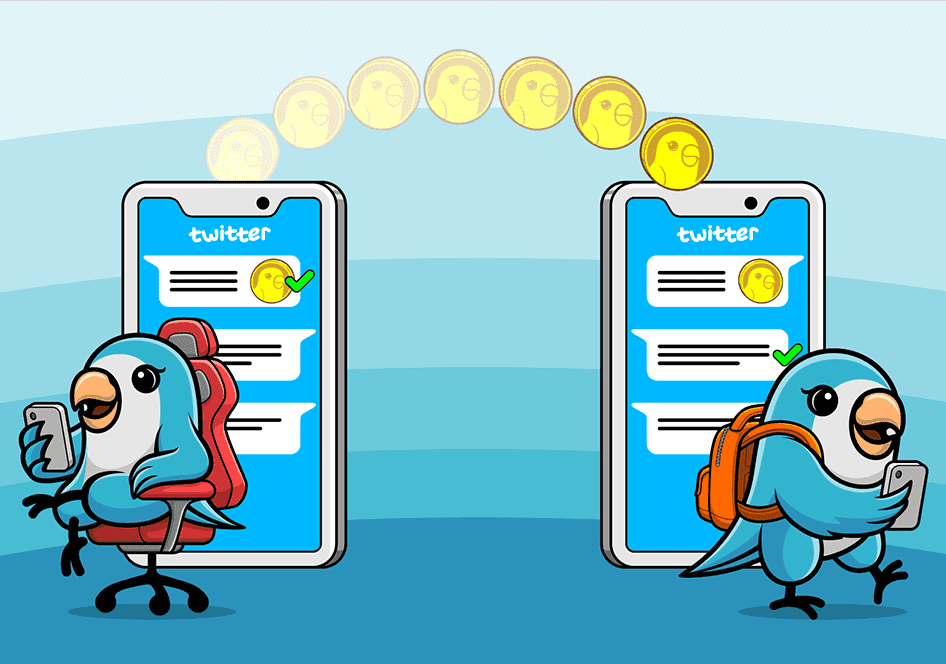 In Development
Send BIRB Via Telegram, Twitter, And More
Birb is working hard to introduce Telegram tipping, Discord tipping, Twitter tipping, Twitch donations, and more. Soon, you can send Birb tokens to anyone across various social media platforms—even if they don't have a Birb Wallet.
We're confident that this step will significantly expand the utility of BIRB and elevate its presence. Stay tuned for a more interconnected and engaging BIRB experience!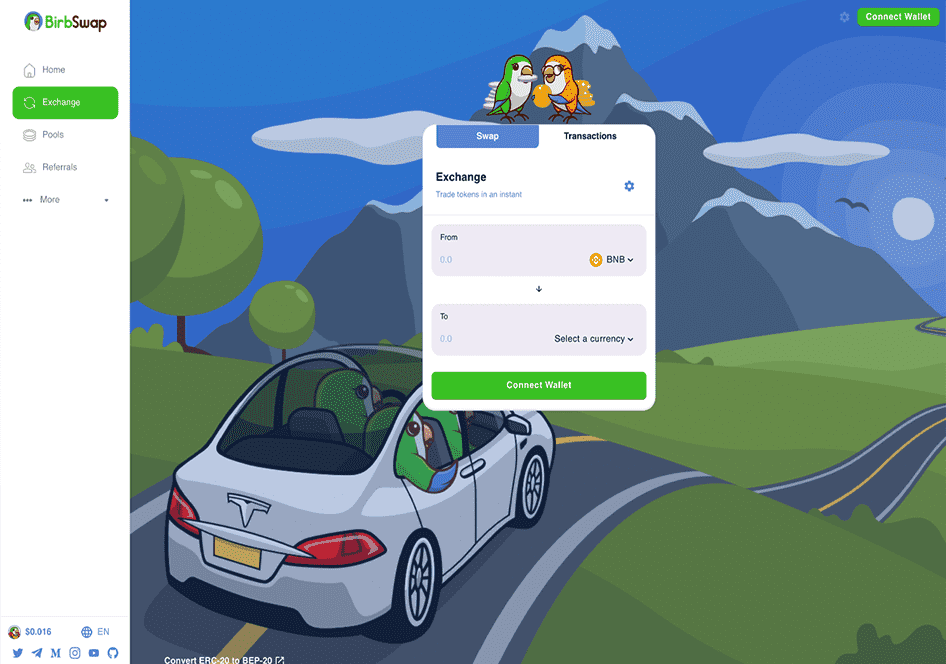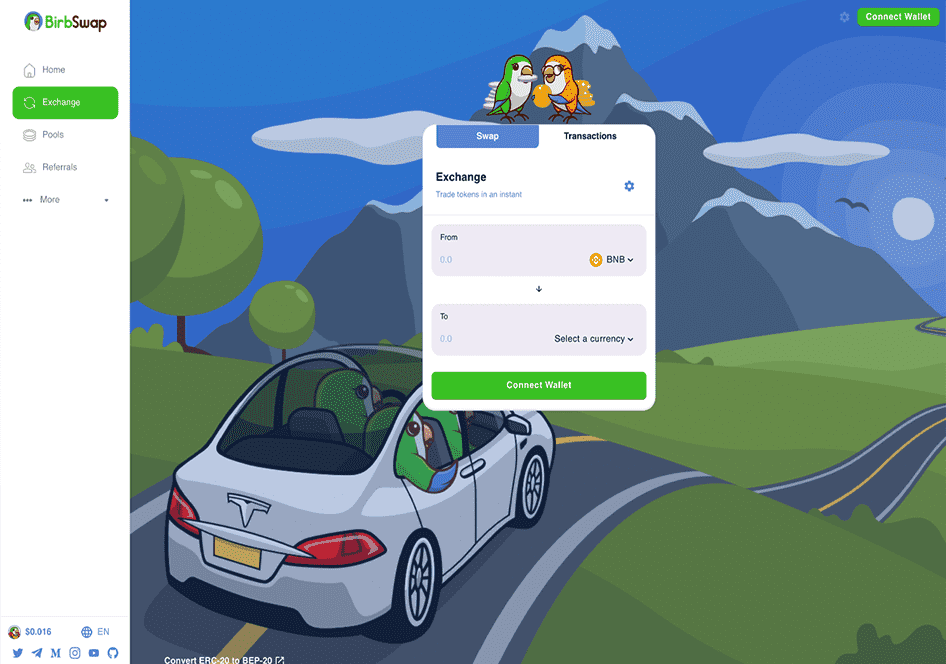 In Development
Swap securely with BirbSwap
Say goodbye to tedious KYC requirements and protect your personal information. We aim to integrate Flock Protocol into our upcoming Swap, setting it apart from the other swaps available.
BirbSwap's intuitive interface will simplify buying, selling, and exchanging $BIRB and other cryptocurrencies, making it accessible even for crypto newcomers.
Stay tuned as we revolutionize the crypto landscape, bringing you a seamless, user-friendly, and secure trading experience with BirbSwap!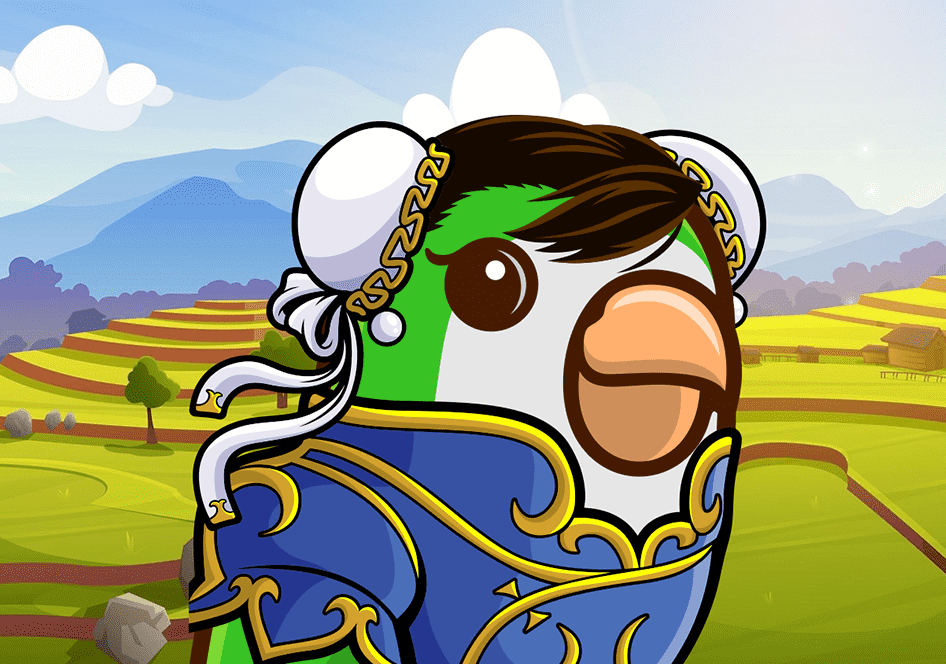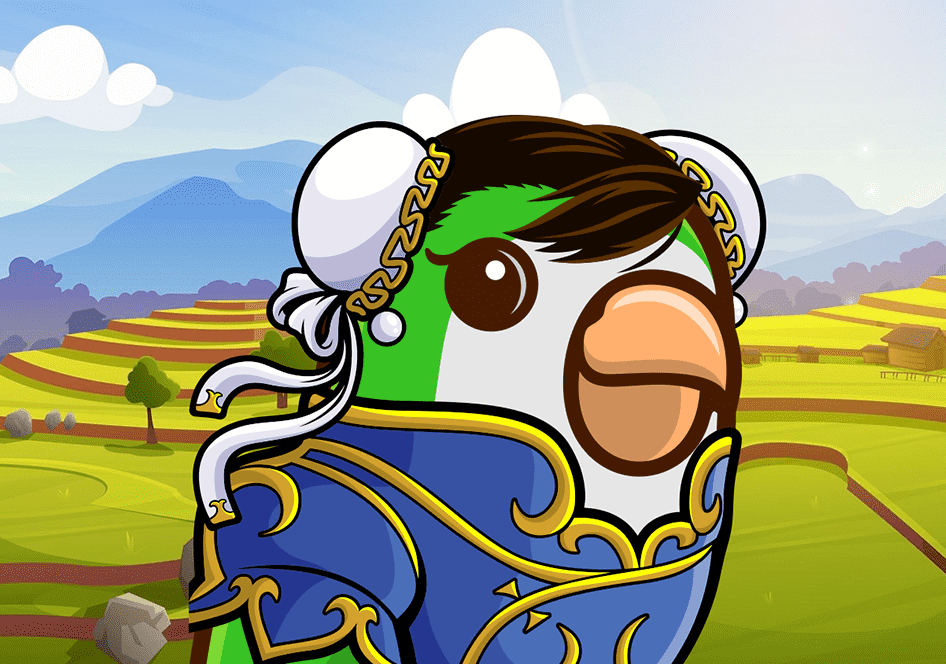 In Development
Birb NFT Season 2 Collection
FFollowing the astounding success of our Birb NFT collection, which sold out quickly, we're gearing up to unveil a brand-new Birb NFT series. Our talented conceptual and lead artists are putting the finishing touches on an exquisite collection of Birb NFTs.
Our development team is hard at work integrating these delightful Birb NFTs into various aspects of the Birb ecosystem. Numerous web applications are poised to offer exclusive benefits to Birb NFT holders.
Stay tuned as we expand the Birb universe and bring even more excitement and value to our beloved community.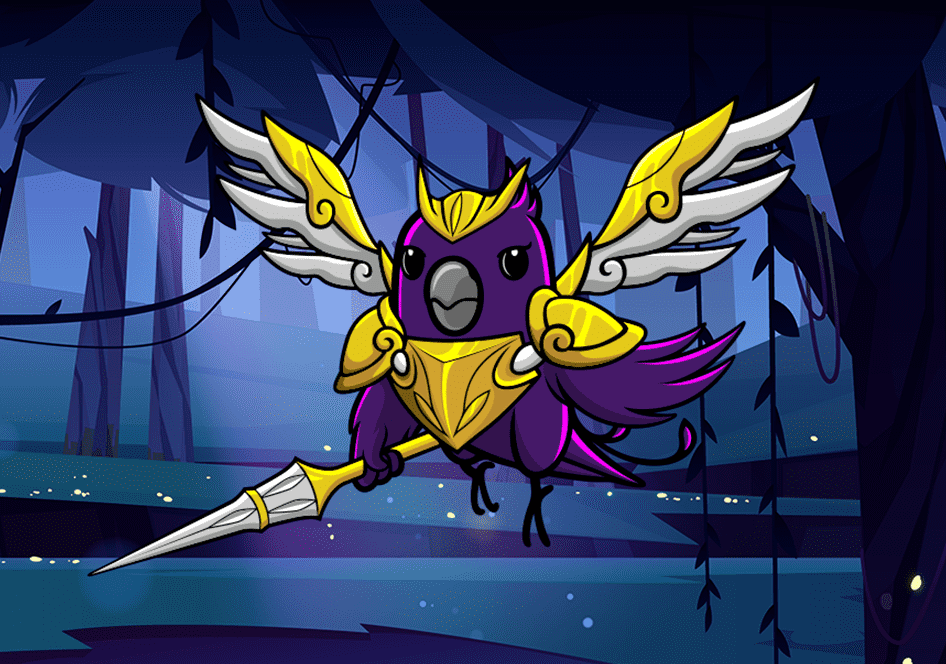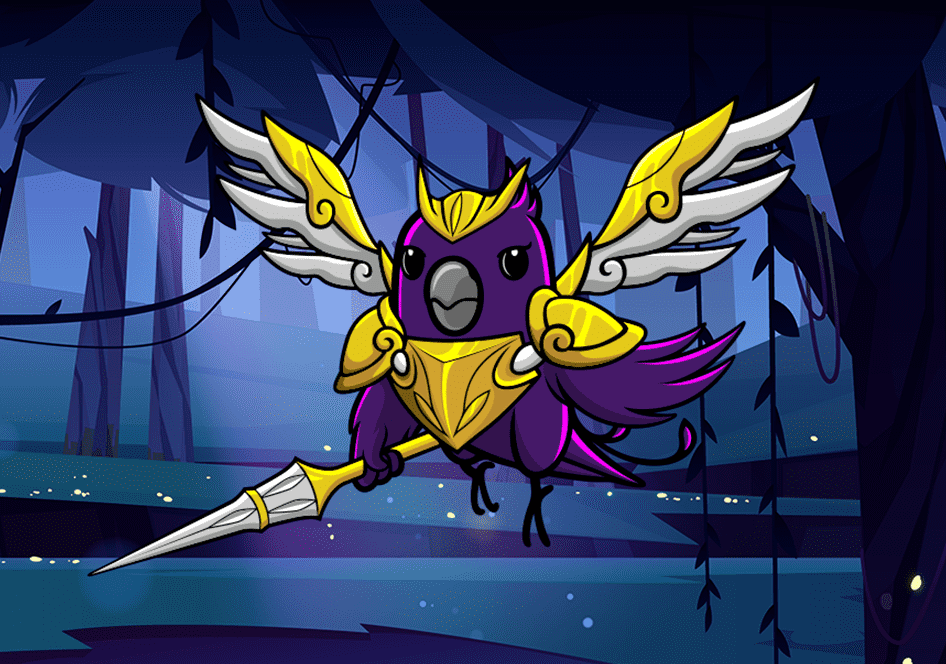 In Development
BirbBattles NFT Game
Our development team is working on a thrilling new NFT card gaming experience allowing you to play against other users and conquer raid bosses for BIRB rewards. There will be several game modes, and all Birb NFTs will be compatible with this game.
In BirbBattles, players can level up their Birb NFTs, increasing their abilities and strengthening them in battle.
We are excited to bring BirbBattles to you, and we can't wait for you to experience this unique NFT gaming experience. Join us as we push the boundaries of what is possible in sustainable NFT gaming.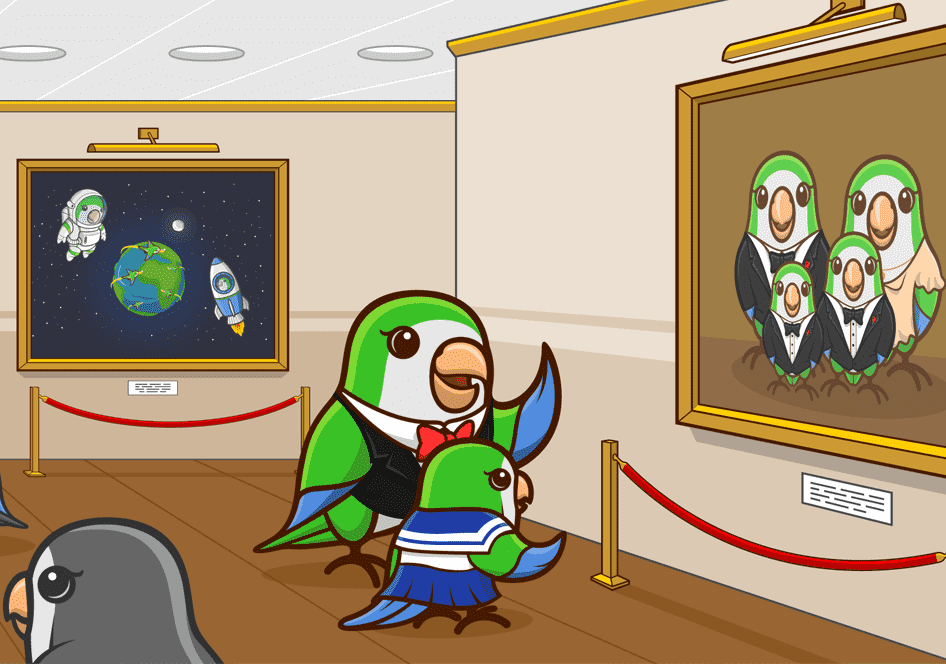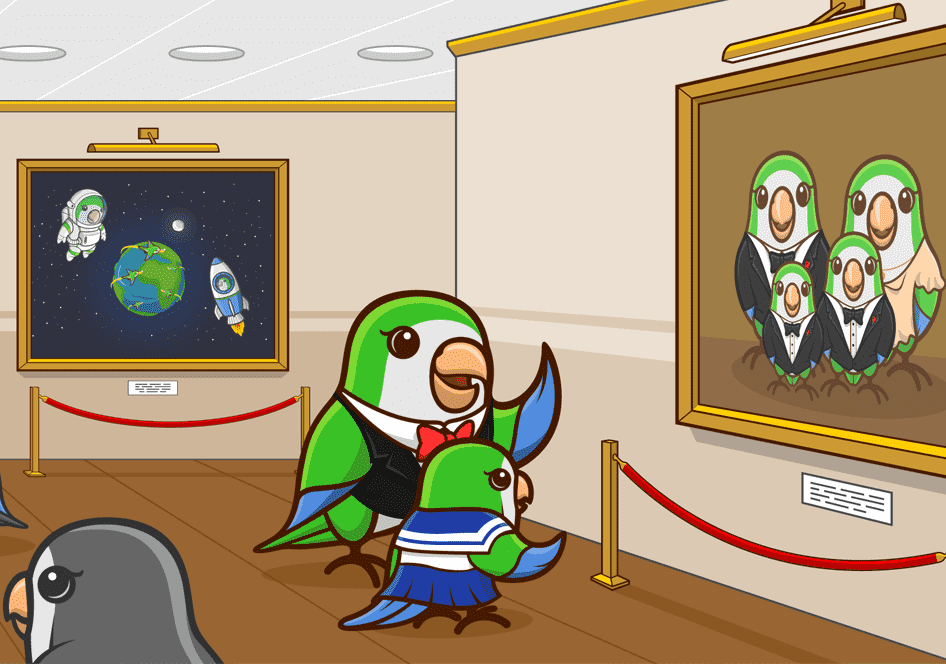 In Development
Birb NFT Marketplace
With our upcoming Birb NFT Marketplace, you'll enjoy some of the industry's lowest fees, maximizing the value of every transaction. But that's not all—each time you purchase, a portion of Birb NFT Marketplace's profits will be donated to bird conservation charities worldwide. Feel confident that your investment drives your success and contributes to a meaningful cause.
We fully recognize the importance of security for artists and collectors in the NFT realm. Our dedicated development team is taking comprehensive steps to guarantee that our marketplace remains exceptionally secure. The Birb NFT Marketplace will give you peace of mind, knowing that your digital assets and investments are well-protected.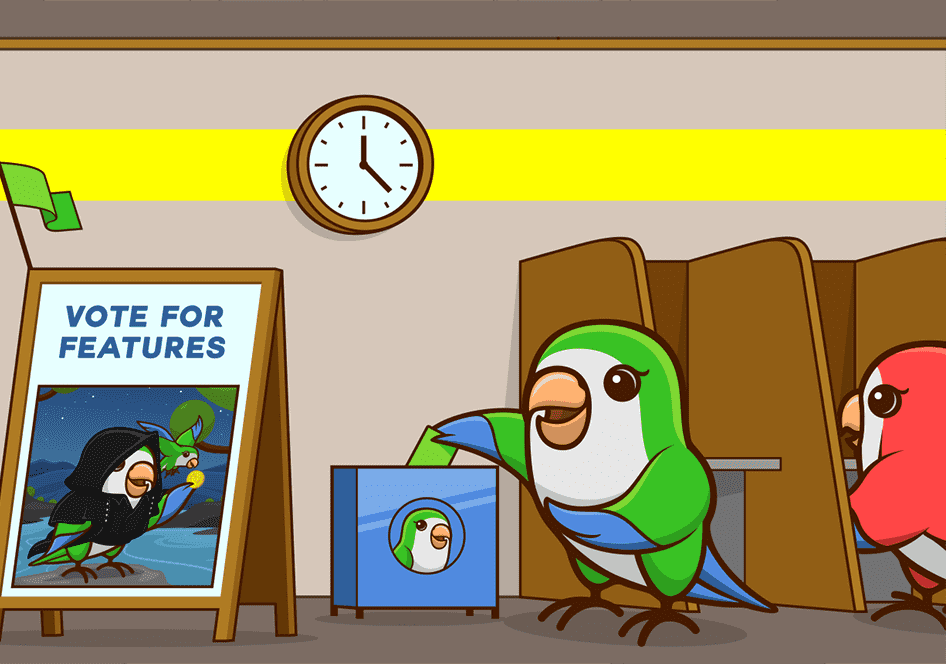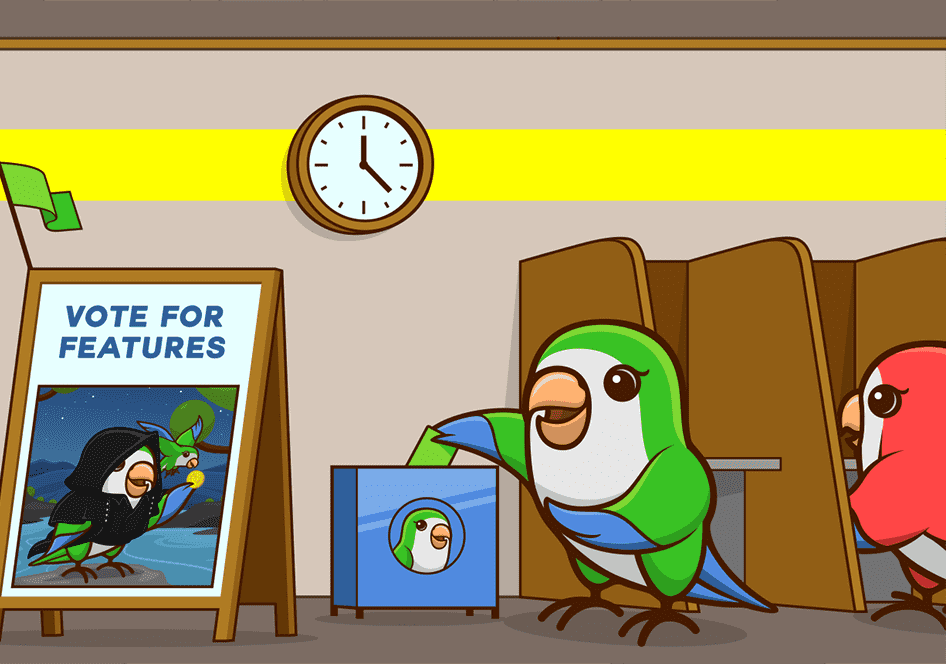 In Development
Birb Voting Platform
BirbVote is a community-governed web app allowing Birb token holders to participate in governance. Birb holders can vote on important proposals and contribute to foundational governance decisions, such as community voting on additional features and funding allocations for development initiatives. 
As a Birb NFT holder, you'll also be able to cast votes with extra weight, giving you a more significant say in the decisions that affect the Birb project. This new feature will incentivize Birb NFT ownership and help create a more engaged and active community. By giving our users a greater voice in decision-making processes, we'd like to build a stronger platform that truly reflects the needs and desires of our users.
In Development
Birb Notary Service
The Birb Notary service is essential for verifying the security and integrity of your documents and files. Birb Notary stores file hashes within the Binance Smart Chain blockchain.
Our Birb Notary service will prioritize your privacy and security. The entire process occurs within your browser, ensuring that your files never leave your computer and are never uploaded to our server. Upon successful registration, you'll receive a printable .pdf certificate with all blockchain data as tangible evidence of your ownership.
Take advantage of the Birb Notary service and experience a reliable and secure way to protect your digital assets while maintaining your privacy.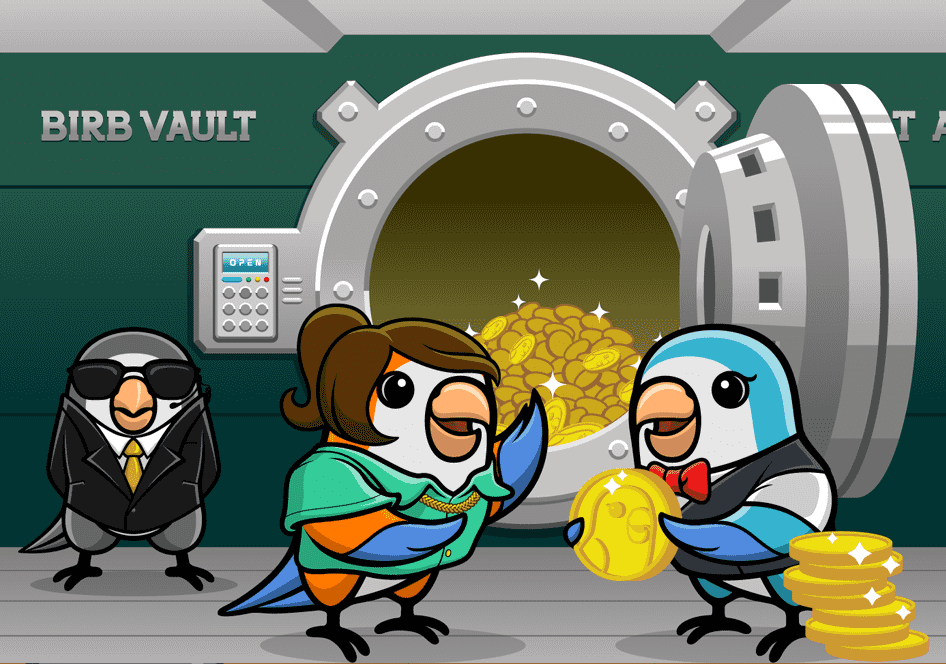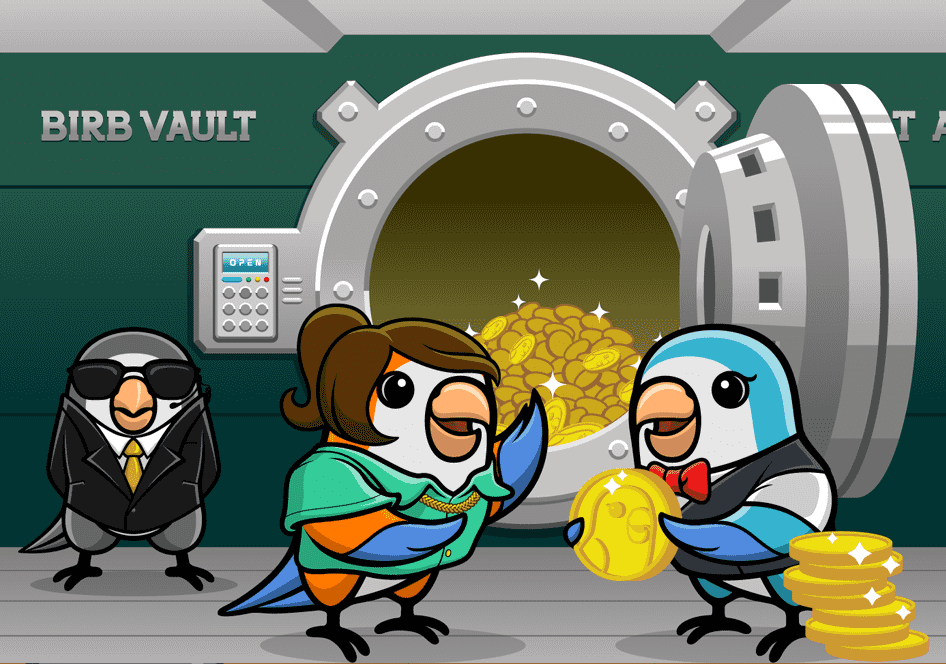 In Development
Birb Token Staking Lockers
Unlock the potential of sophisticated staking solutions such as advanced time-locked vaults, open pools, liquidity pools, and more.
Amplify your rewards with Birb NFTs, as our vaults provide additional percentage boosts based on your NFT's rarity, ranging from 1% to 3%.
In addition to staking rewards, Birb NFT holders will also receive an added boost to their staking rewards. This means that if you're a Birb NFT holder, you'll earn even more rewards simply by locking up your Birb tokens in the Birb Token Staking Locker.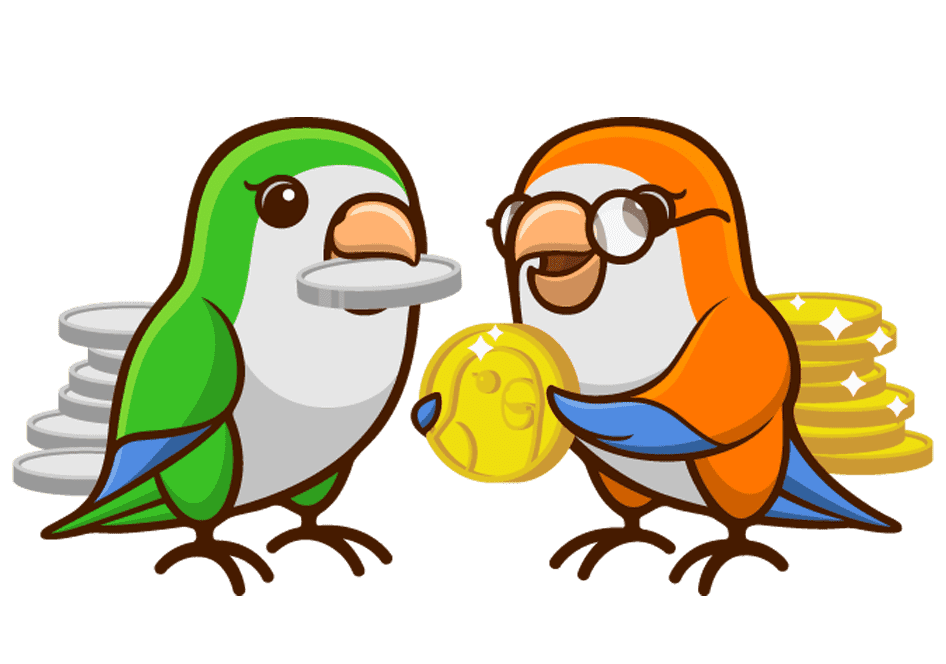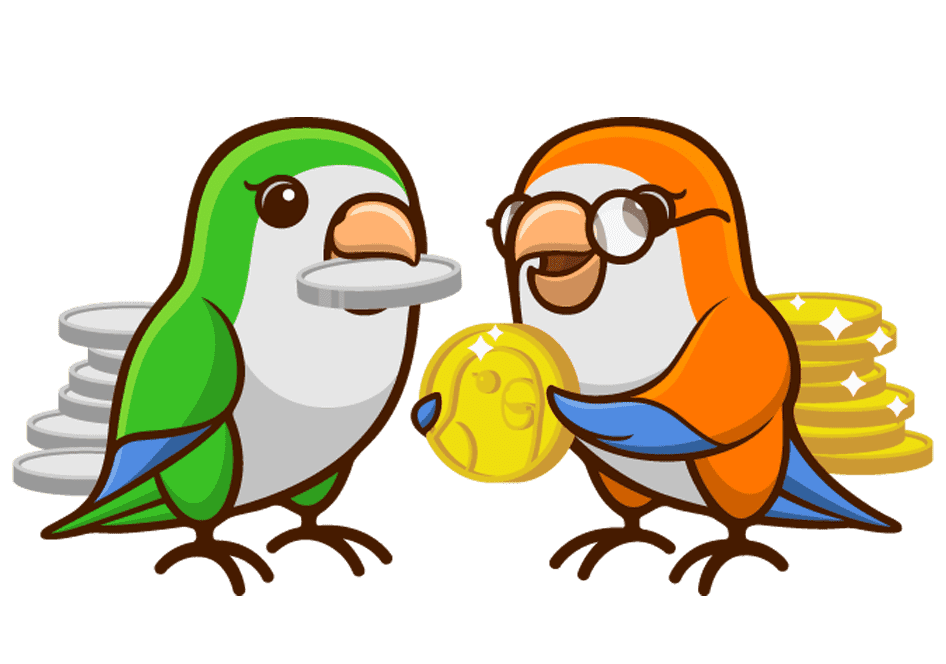 In Development
Birb Cross-Platform Bridge
Birb Bridge will allow users to transfer native tokens such as ETH, BNB, ARB, and more between different blockchain networks. This groundbreaking tool will provide our users with a streamlined and secure method for conducting transactions across multiple platforms.
At Birb, the safety and security of our users are our highest priority. We aim to provide our users with a well-tested and reliable bridge they can use confidently.
We believe this feature will help create a more inclusive and accessible ecosystem for Birb users, and we are excited to unveil it to our community.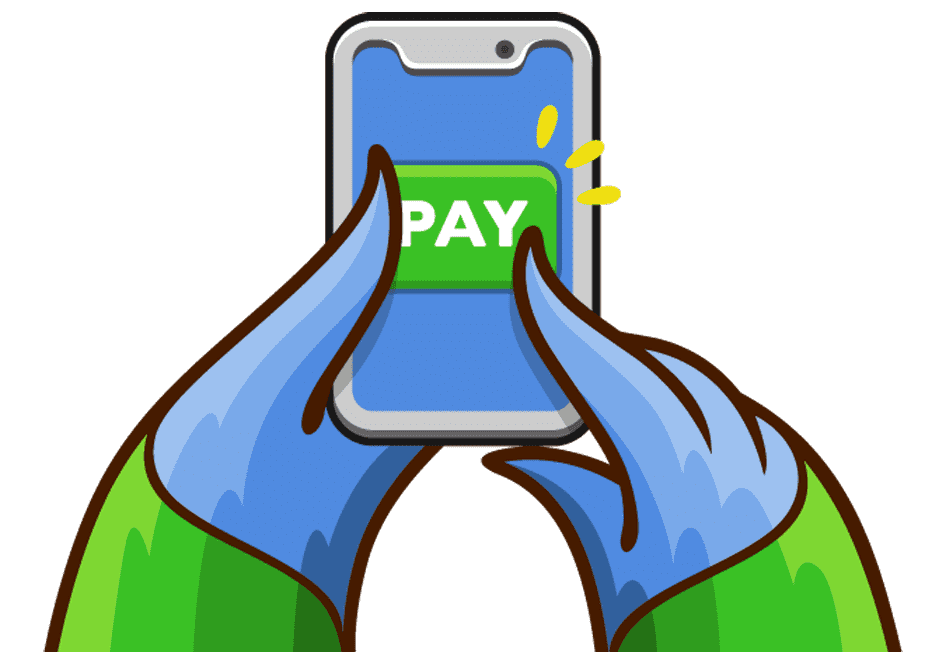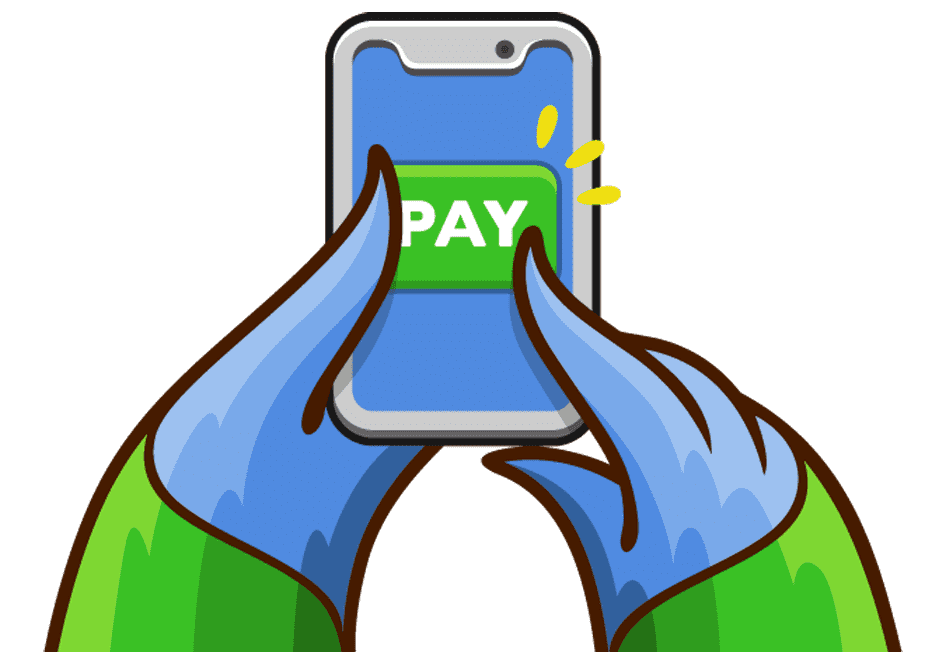 In Development
Birb Multi-Transaction Sending
With the upcoming multi-transaction sending feature, Birb users can send many BIRB and BNB token transactions simultaneously, streamlining the process and saving time and gas fees.
The multi-transaction sending feature is designed to be fast, efficient, and user-friendly. Users will be able to select multiple wallets and send tokens simultaneously, making it easier than ever to manage a large number of transactions.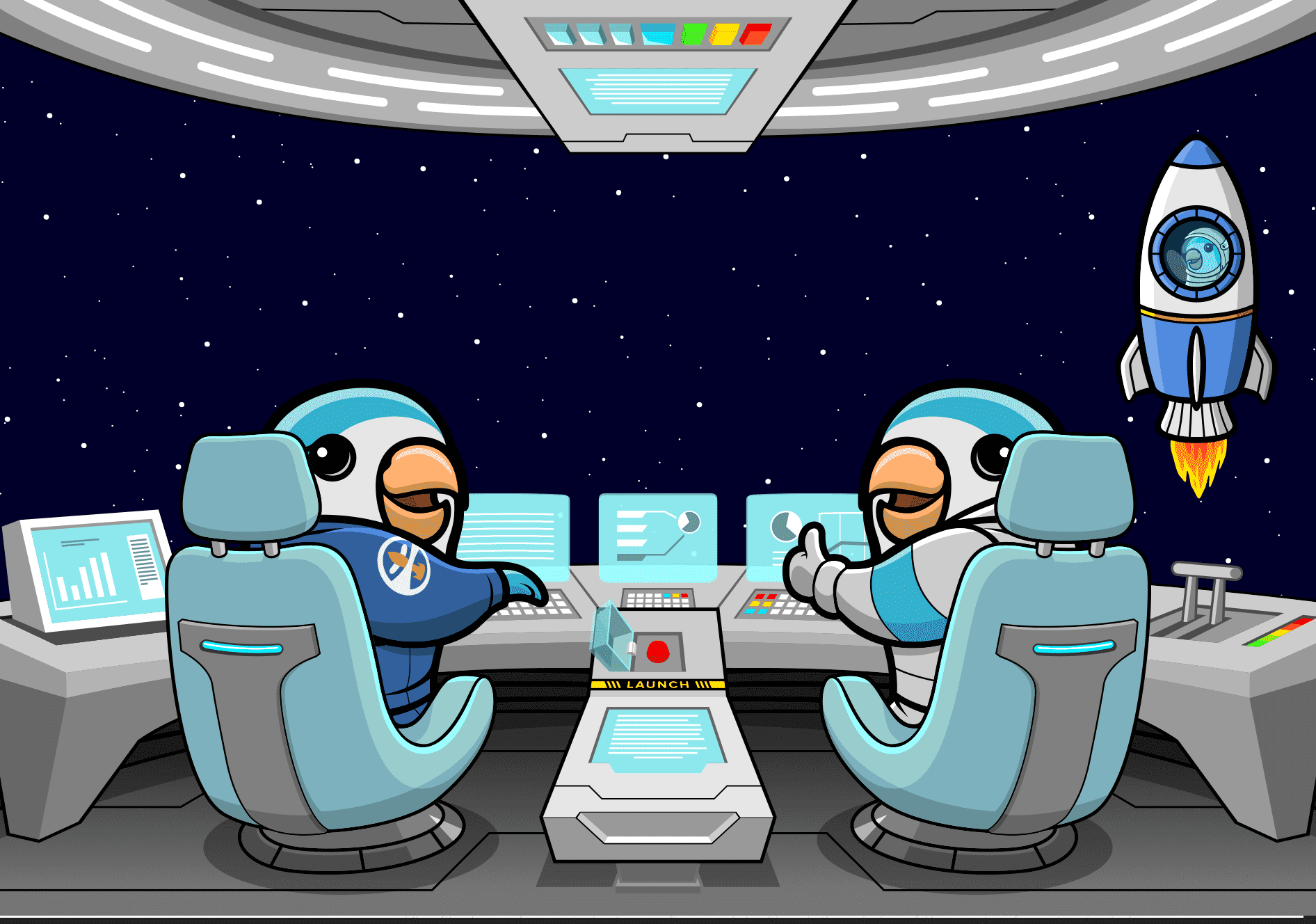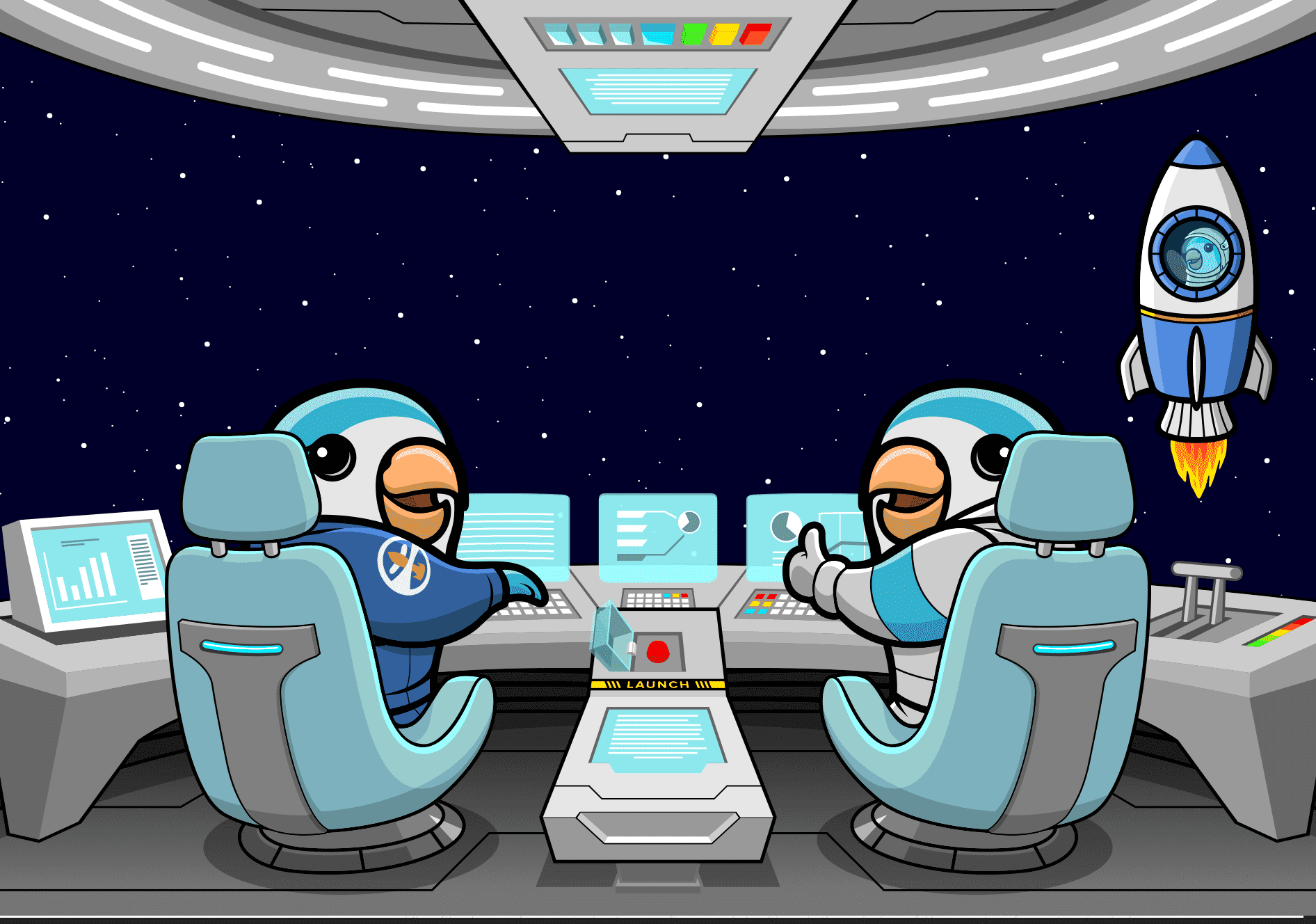 In Development
Birb Launchpad
We are excited to announce the upcoming launch of the Birb Launchpad, a powerful new tool that will enable users to launch blockchain projects securely. This feature will provide our users with a streamlined and secure way to launch new projects, and we are committed to ensuring that trust is our top priority.
At Birb, we understand the importance of trust in the blockchain world. That's why we require all projects listed on the Birb Launchpad to be KYC verified and audited. This verification process will ensure that all projects on our platform are trustworthy and reliable, providing our users with peace of mind and security.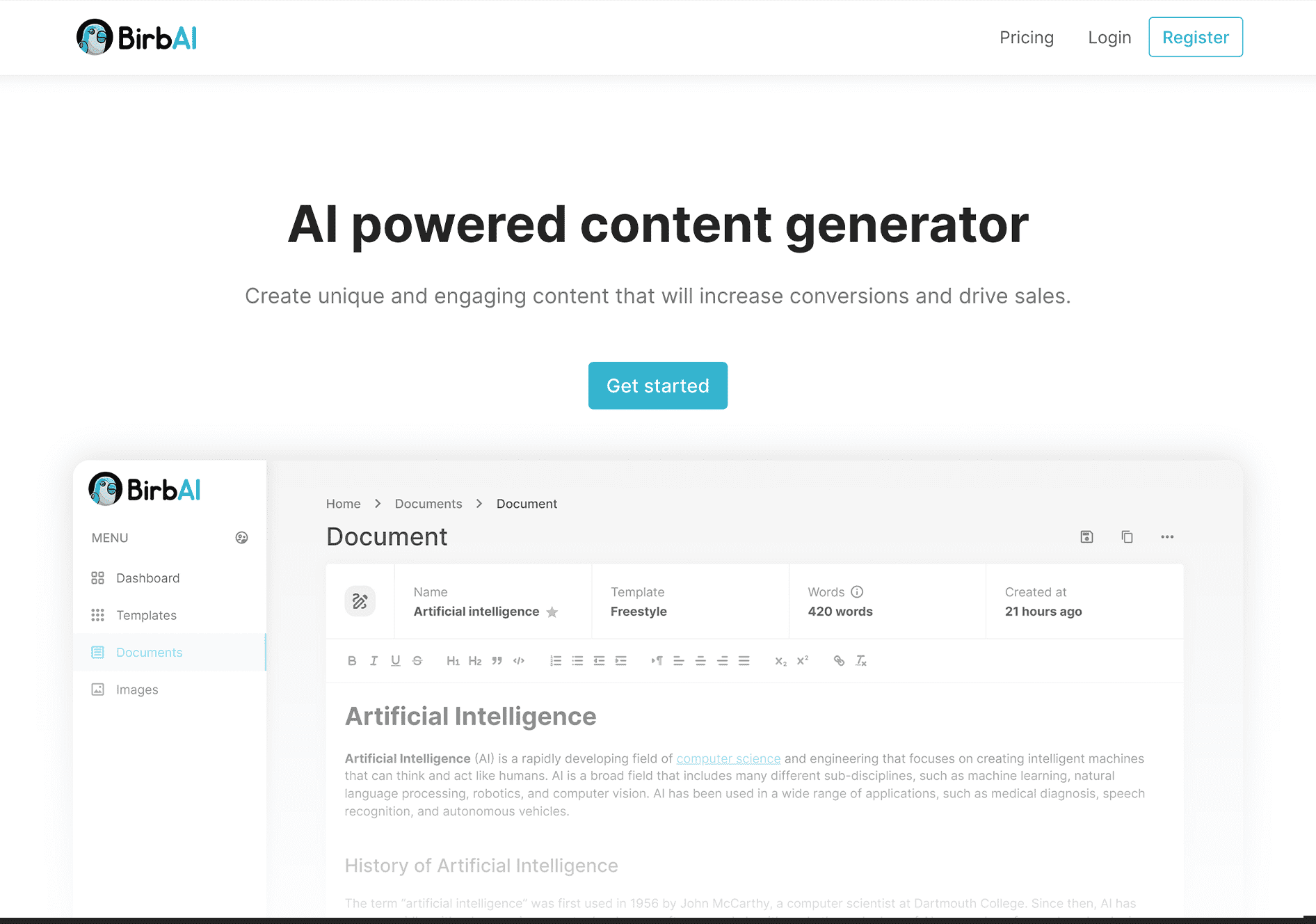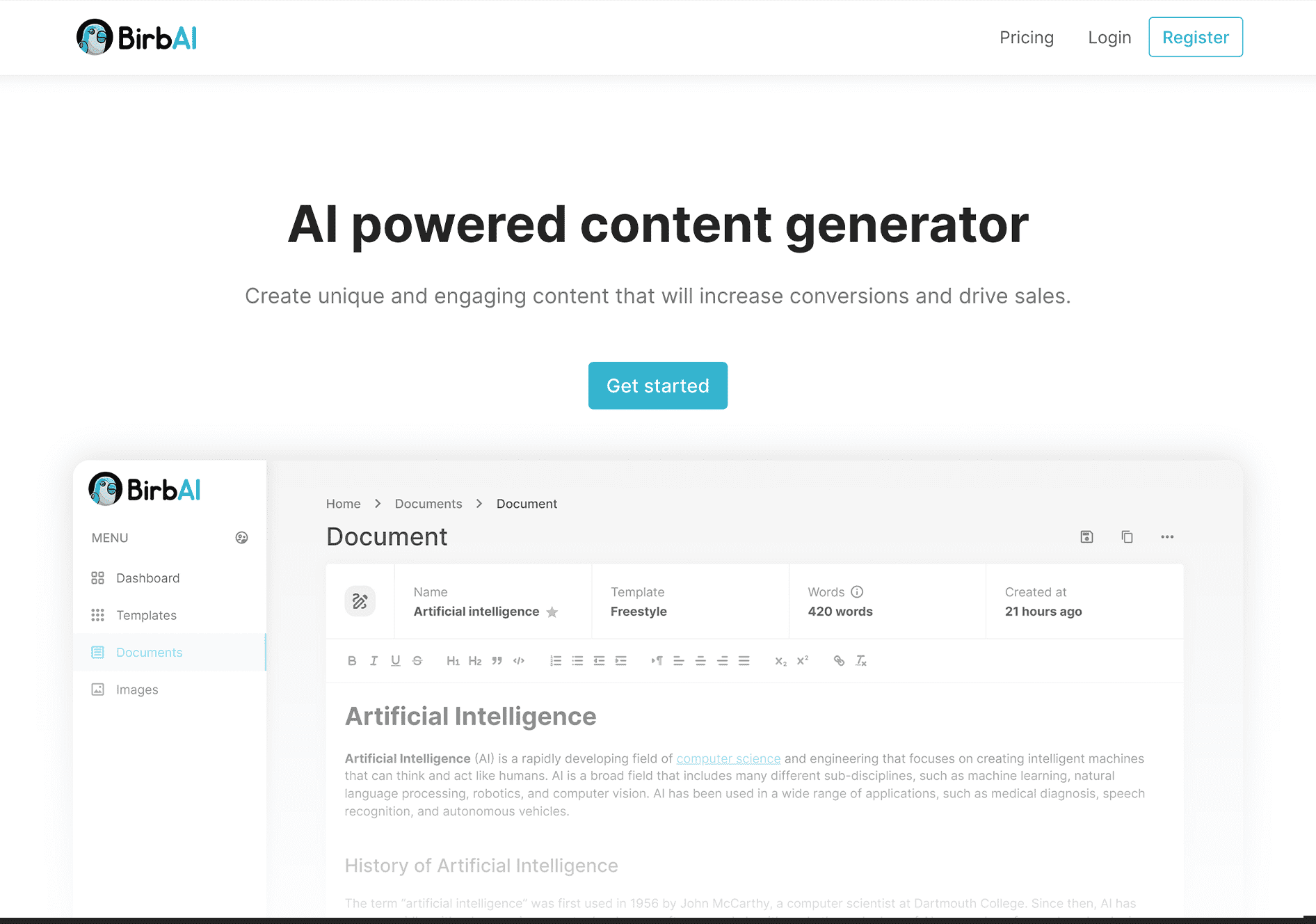 Completed
Birb Artificial Intelligence
Birb AI is the future of content creation. Unleash Your Creativity with Our Intelligent, All-in-One Platform. Create captivating visuals with BirbAI. Elevate your content by generating mesmerizing, one-of-a-kind visuals using BirbAI. Our cutting-edge technology crafts images that enhance your storytelling and captivate and engage your audience like never before.
With BirbAI, you can revolutionize content creation and editing. Discover limitless possibilities with our robust templates designed to craft Tweets, press releases, blog articles, stories, and more. BirbAI empowers you to produce unique, intelligent content effortlessly with just a single click.
Visit Birb AI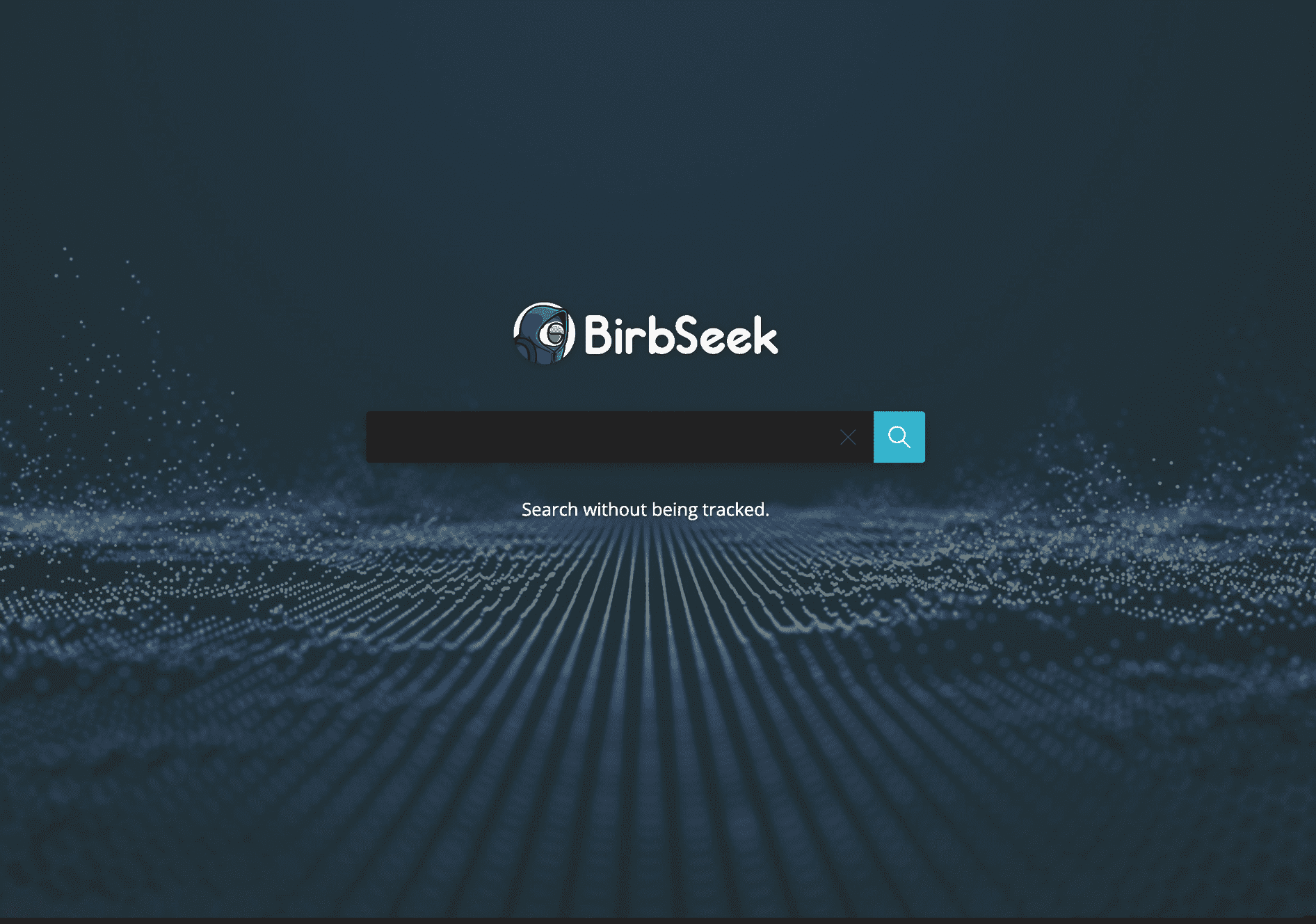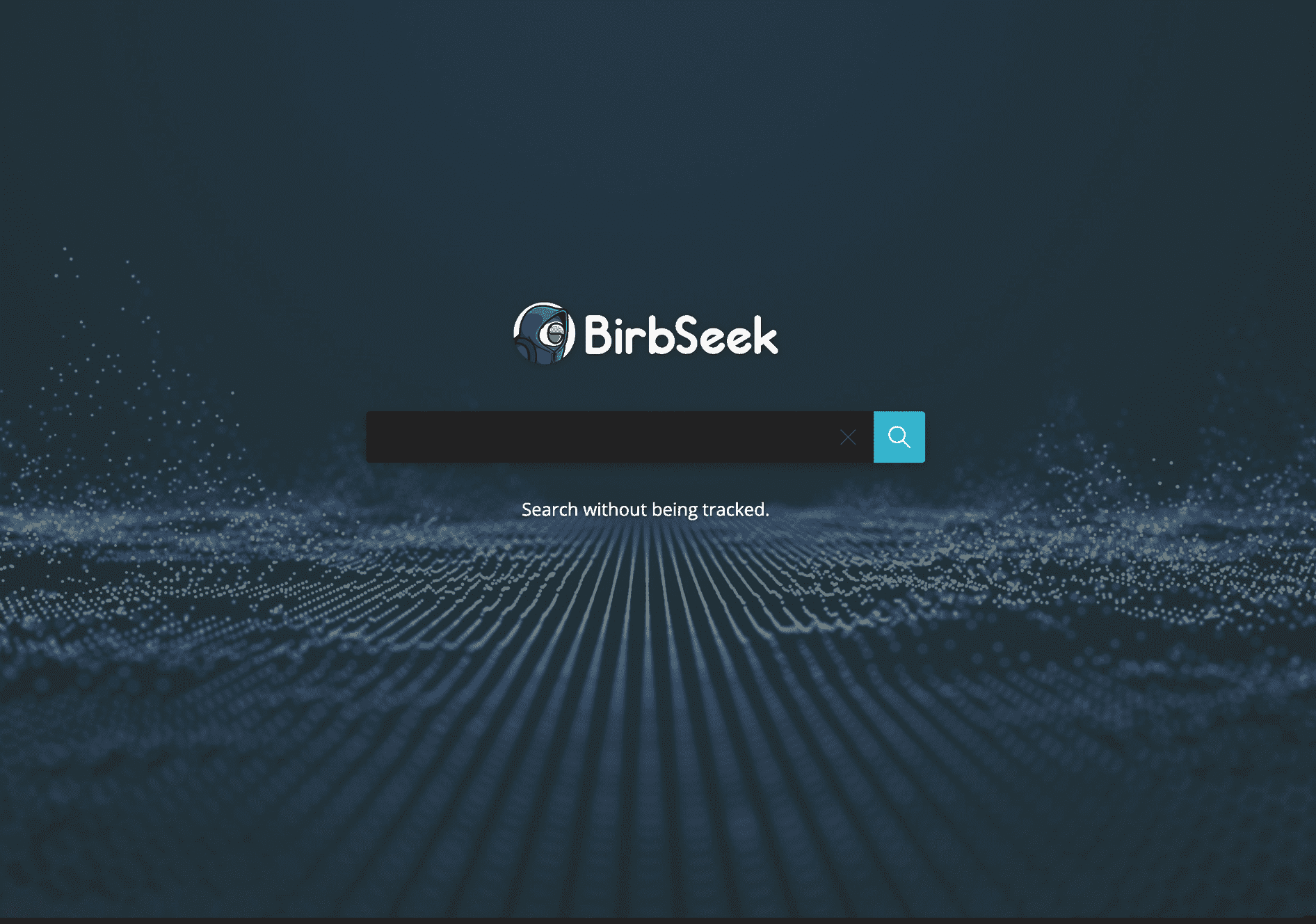 Completed
BirbSeek: Private Search Engine
We are excited to introduce BirbSeek, a privacy-centric search engine marking the beginning of our multi-phase development journey. Our ultimate vision is to create a Tor-compatible browser with a built-in BIRB wallet, integrated with Flock protocol and featuring BirbSeek as the default search engine for a secure browsing experience.
To ensure widespread accessibility, we are developing BirbSeek compatibility with the Tor browser through a .onion domain, as well as dedicated Android and iOS apps for mobile privacy protection. We are immensely grateful for your support and commitment as we continue to innovate and enhance our offerings in the years to come.
Stay tuned for more updates this month as we work relentlessly to provide you with continuous developments and surprises in our quest to redefine online privacy and security.
Visit BirbSeek
Birb is just getting started.
Continuous Building
Birb will continue to build and add more features.
Birb is dedicated to providing our users with the best possible experience. Our roadmap outlines our plans for the future of Birb, but our commitment to innovation and development goes beyond the current roadmap. Even after we have completed our current roadmap, we will continue to add new features, improve existing features, and add tools to our platform to meet the evolving needs of our users.
At Birb, community feedback is crucial to our success. We value the input of our users and are always looking for ways to improve our platform based on their suggestions. We encourage our users to contact us with their feedback and ideas, and we will do our best to incorporate them into our platform.
Have Any Questions?
Contact our support team and we will be happy to answer your questions.
Contact Us